About us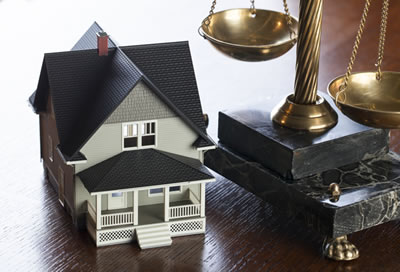 Christopher J. Coiro PC has been handling solely real estate transactions for approximately 15 years. After starting out as a one person practice, we have been fortunate enough to grow whereby we now have two attorneys and two paralegals always available to assist with your needs. We are centrally located on Motor Parkway in Hauppauge which allows us to service all of our clients without causing any great inconvenience to them.
Contact Us
Why choose Coiro Law?
Expertise

Unlike many attorneys who practice numerous areas of law including real estate, our focus is solely on real estate transactions which offers our clients consistent attention to their needs. Due to our focus being solely on real estate transactions, our expertise allows us to fully protect our clients' interests during what is for many of them the biggest transaction they will ever be involved with.

Experience

Our experience has afforded us opportunities to encounter almost any issue that can come up in a real estate transaction allowing us to quickly and reasonably provide solutions when issues do arise.

Professionalism

We understand that for many of our clients, buying and / or selling a home is an extremely stressful time in their lives and we make sure we are there for them to answer their questions, calm their fears and make the transaction as smooth as possible.
Testimonials
When my wife called Chris he took the time to walk us through everything. Once we got the contract moving Chris was there every step of the way. He constantly gave us updates and pushed to close. When the other attorneys starting delaying closing Chris was hammering them no stop to get it moving. Emails and communication was 7 days a week - no "normal" attorney hours here. Chris also has a genuine care for his clients and made us feel welcome to New York. I would highly recommend to help and provide his services in real estate transactions

Aaron L.

client

Chris was our lawyer for our first home/condo purchase. He was a attentive to our needs, and answered all our questions and concerns. He took time out to explain every step of the process, which we really appreciated. We had a unique title/deed issue, and he was on top of it, and made sure everything went as smoothly as possible. We really appreciate everything he did for us, and we would definitely recommend him to others!

Jason T.

client

We used Christopher when we purchased our home in April 2014. He came recommended by my Agent and he was great. He responded to all of my questions very quickly and helped when the sellers Lawyer proved to be very uncooperative. I would highly recommend Christopher

Sabine

client

Chris helped my wife purchase our first home along with assisting us in the sale of our co-op. Every step of the way, Chris was there for us. Throughout the process, my wife and I had countless questions, but Chris always managed to be patient and truly had our best interest in mind.

Greg C

client